9
View reviews from others
Renting in the Verdon
RCN les Collines de Castellane
Our comfortable trailer-chalets, atmospheric chalets and exceptional safari tents are provided with every convenience during your stay.
Route de Grasse, 04120 La Garde/Castellane | France
Your rental accommodation
Photos, film and a virtual tour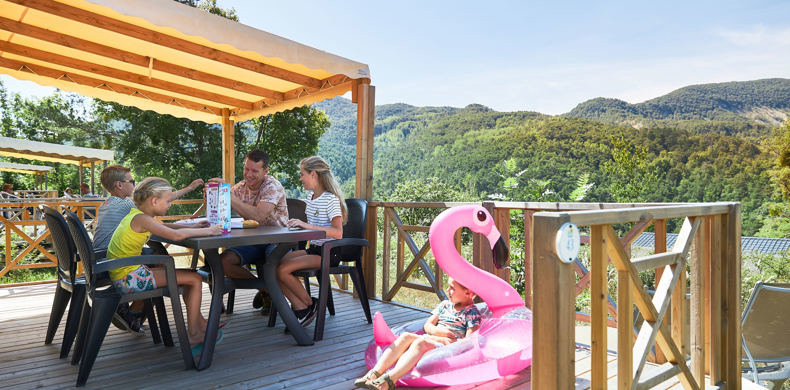 Renting in les Collines
See photo album
Pre-holiday fun
See video
Lots of facilities
For a perfect holiday
Swimming pool with triple waterslide
Adventure park with professional supervision
Open air fitness area
Restaurant with spacious terrace
Choose your accommodation
Guided tour with Street View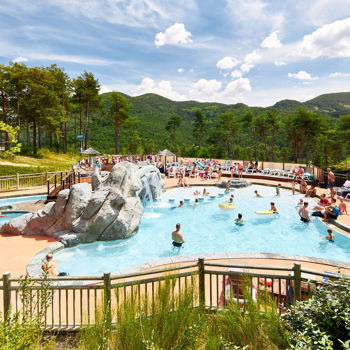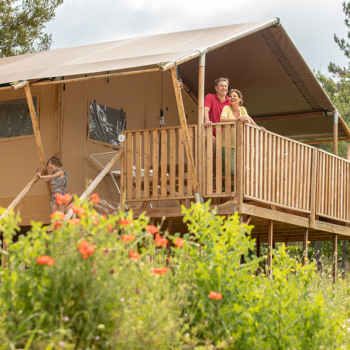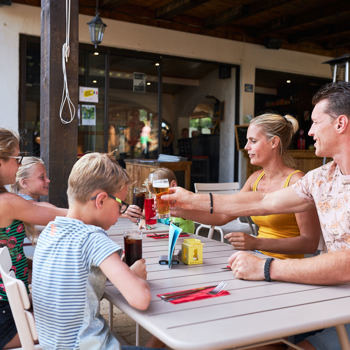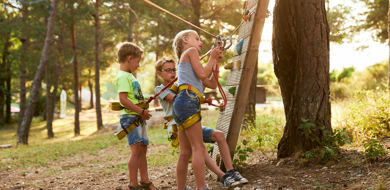 Trailer-chalet or safari tent
RCN les Collines de Castellane
The atmospheric chalets and luxury trailer-chalets in les Collines de Castellane can be reserved for up to six people. All chalets and trailer-chalets are fully-furnished and have their own bathroom, separate toilet and kitchen so that everything is within reach. If you want to keep that camping feel, get to know one of the latest trends in holidaymaking: glamping.
This unique way of camping offers you the best of both worlds: the feel of the pure outdoors of a camping holiday but in comfort and luxury and a shot of glamour. In les Collines, you can experience this for yourself in one of our impressive safari tents. They are furnished with a scaffolding wood interior with a kitchen, bathroom, toilet and a four poster bed. The veranda just adds that extra charm to everything.
Book your accommodation here
Check availability and prices and book directly online
The end-of-stay clean-up is optional can be booked for € 45. The rates for the end-of-stay clean-up in some accommodation in Le Moulin de la Pique may differ. They are, however, stated in the description for that type of accommodation. Tourist tax is charged per person of 18 years or above. Use of WiFi (one device) is free.
A warm welcome
By the staff of RCN
Hans Kroes
Park manager les Collines de Castellane
"In this special place, in the mountains of the Haute Provence, nature is overwhelmingly beautiful. The climate is wonderful and the opportunities for unique activities and walks are innumerable."
Telephone our contact center: +31 85 0400 700
Send an email
We are open Contact the contact centre. We are available Monday to Friday from 9am to 9pm and on weekends from 9am to 6pm on our phone number.
RCN les Collines de Castellane
Route de Grasse, 04120 La Garde/Castellane | France