Mobile home Origan
RCN les Collines de Castellane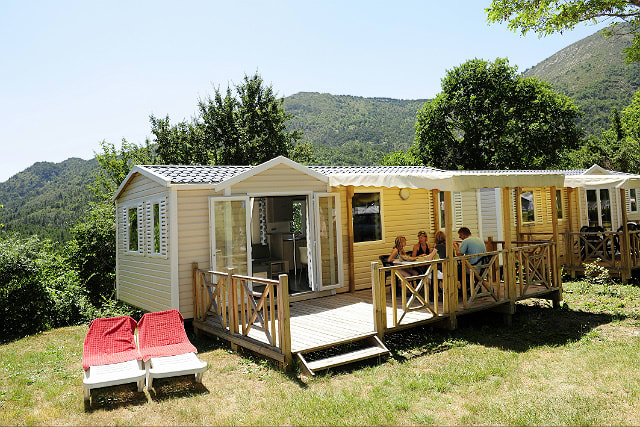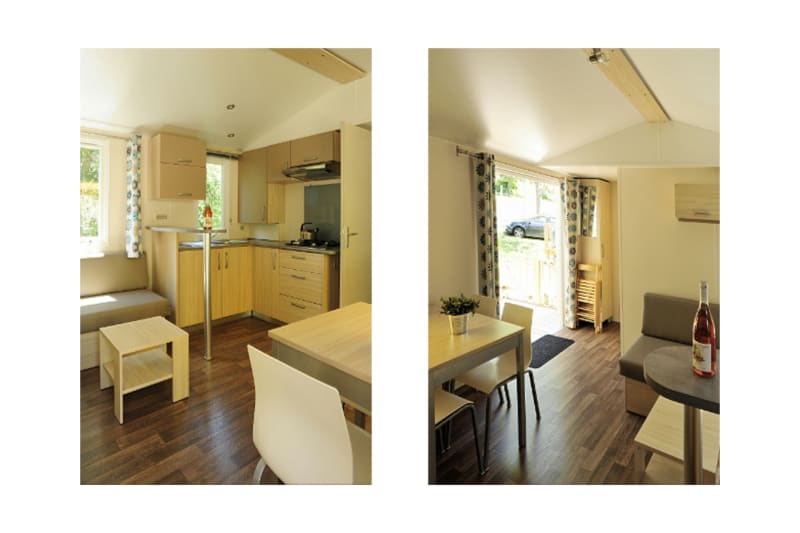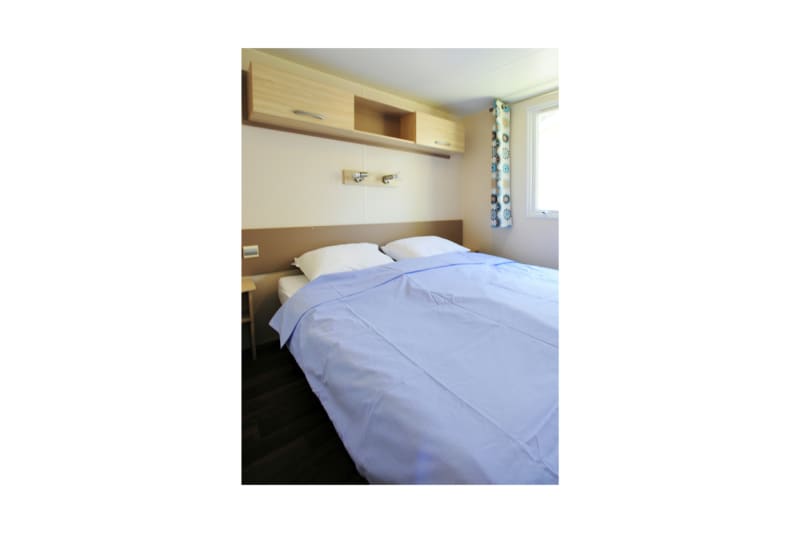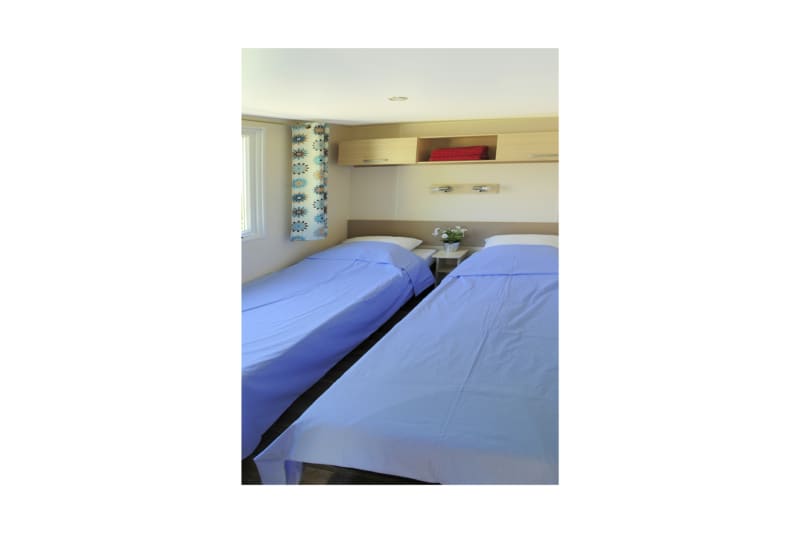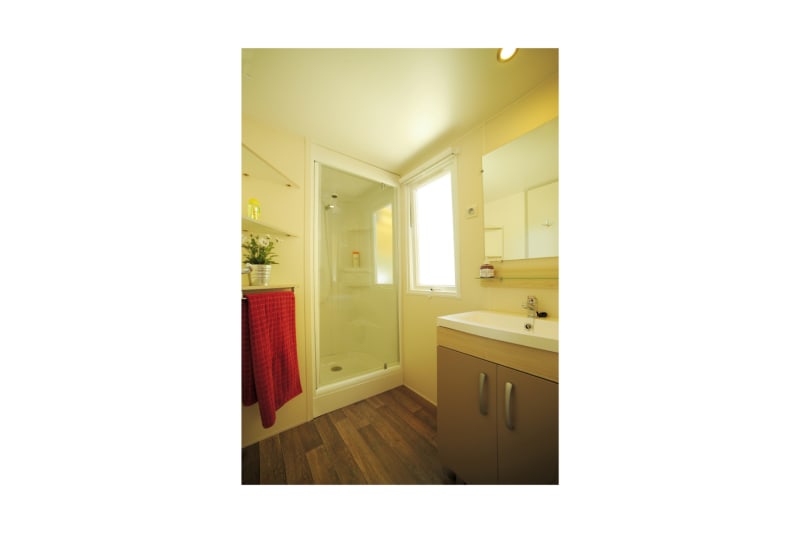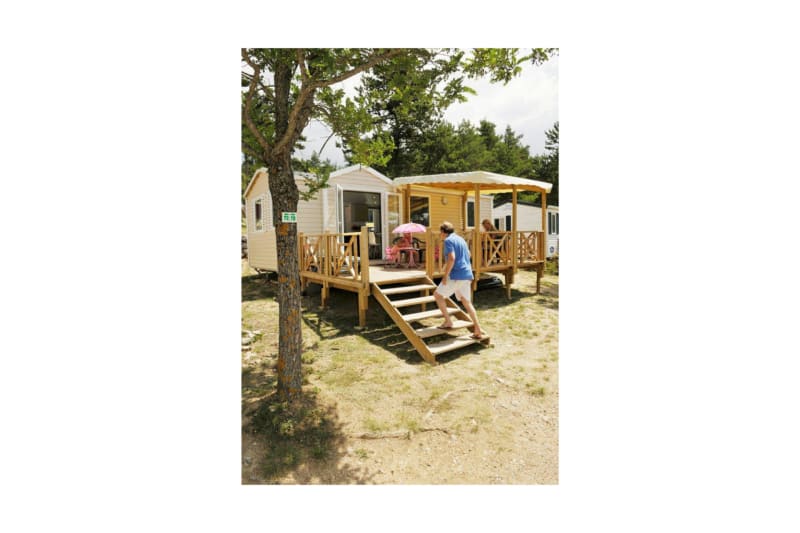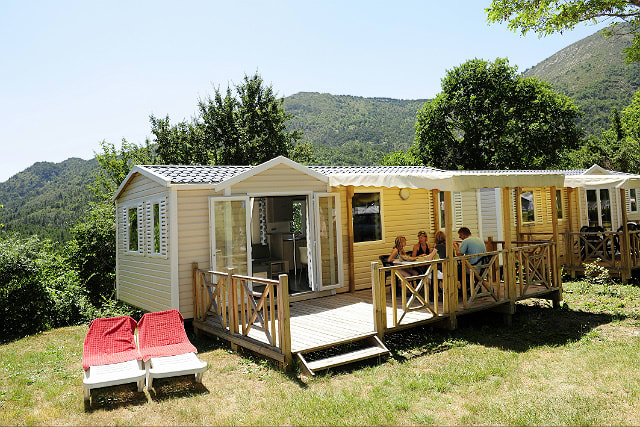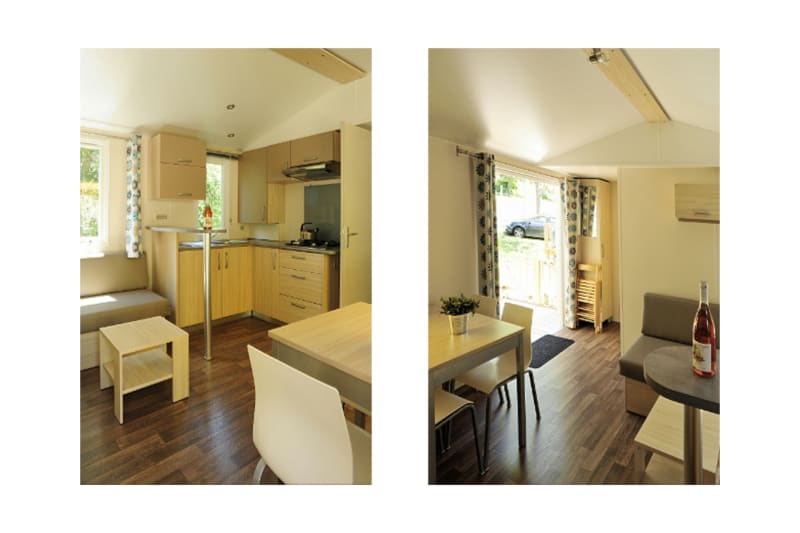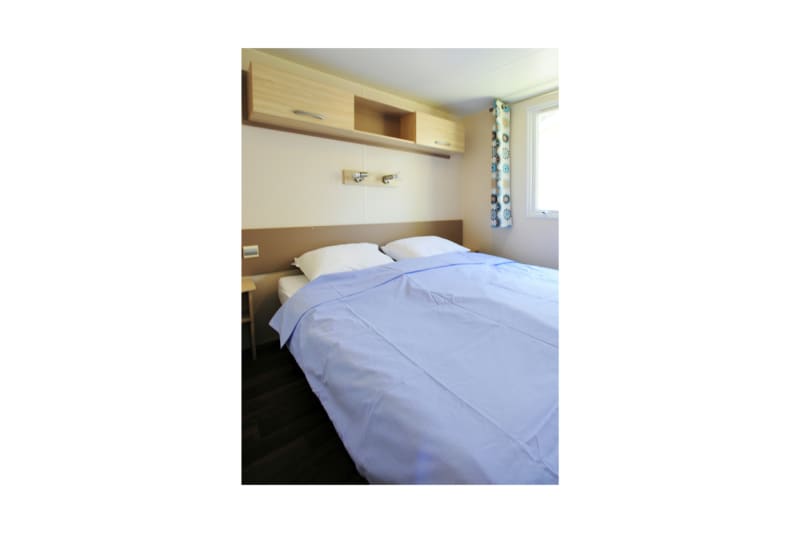 Description
Facilities
Ratings
10
View reviews from others
Description
Mobile home Origan
2 bedrooms
Modernly furnished mobile home
Overlooking the hills of Castellane
This type of trailer-chalet has a fantastic locations on our beautiful, terraced camping site. The view of the Castellane hills is there to make your holiday even better. A 4LCXL trailer-chalet is suitable for four people.
The living room is laid out in an L-shape. The 4LCLXL has a beautiful half-covered wooden terrace with garden furniture. You can move the sun beds, of course, so that you can also enjoy the French sun on the grass. The modern open kitchen with four-burner cooker, cooker hood, microwave, fridge freezer and four-person dining area means that you can enjoy a meal made by yourself or a pizza from our cook together.
The trailer-chalet also has a modern bathroom with a shower cubicle and large washbasin and there is a separate toilet. The 4LCXL trailer-chalet has two separate bedrooms. One bedroom with a double bed and one bedroom with two single beds. There is electric heating in the trailer-chalet for extra warmth on cooler days.
Use of WiFi is free.
The interior of the accommodation may differ from the photos above.
Facilities
in this accommodation