9
View reviews from others
Camping in RCN de Schotsman
Kamperland | Zeeland
Right next to the Veerse meer
Surf school, sailing courses
Teleskiing (next to the resort)
Schotsmanweg 1, 4493 CX Kamperland
Your Camping Holiday
Photos, film and virtual tour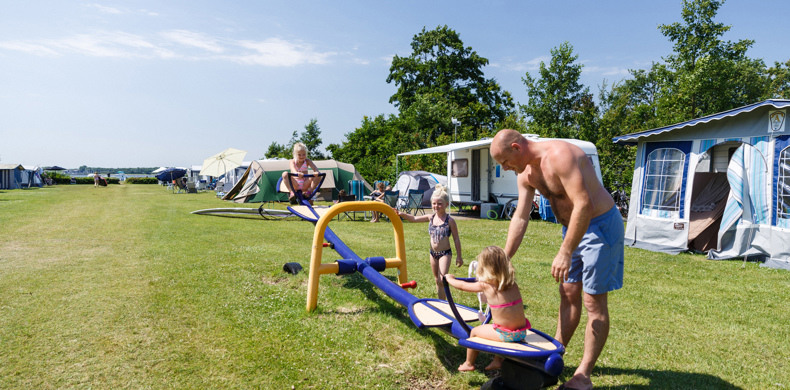 Camping in RCN de Schotsman
See photo album
Pre-holiday fun
See video
Lots of facilities
For the ideal camping holiday
Spacious pitches
Restaurant, snack bar and croissant shop
Indoor play area
Sports field and beach volleyball field
WiFi in the park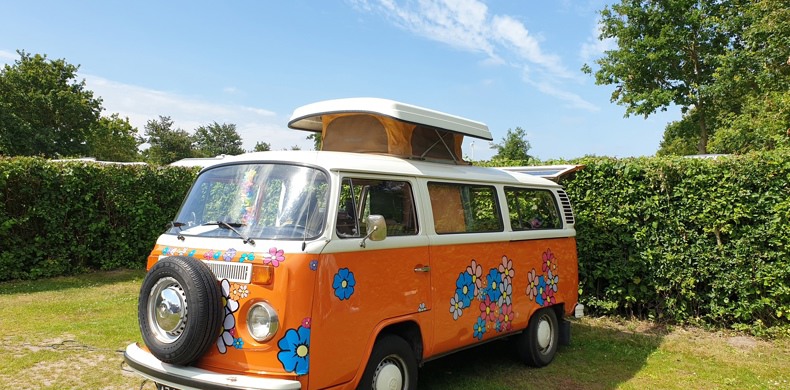 Choose your preferred pitch
Guided tour with Street View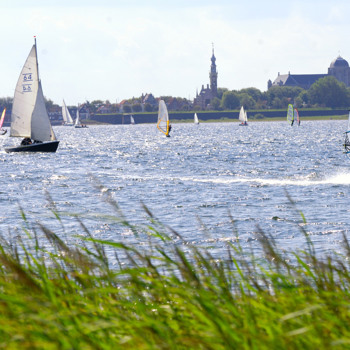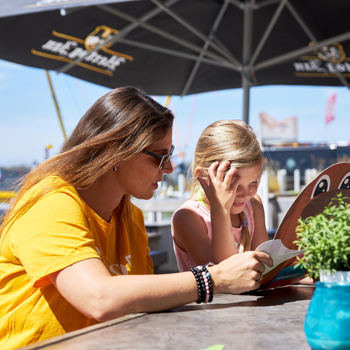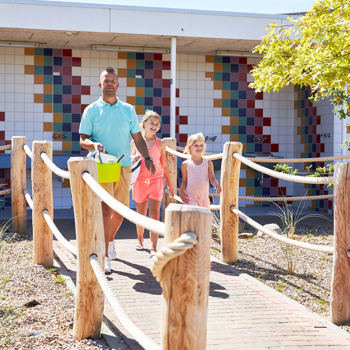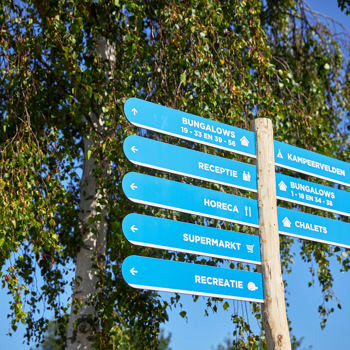 Combine camping and water sports
RCN de Schotsman
RCN's holiday parks are known for their spacious pitches and that applies to the Schotsman as well. The pitches here are at least eighty square metres, ensuring the peace and privacy you need, even on our camping fields. If you want even more freedom, there are also pitches which are even more sheltered by trees and shrubs and, as always, there is enough space to relax and the children to play.
Keen water-sporters and sunbathers have the option in the Schotsman of a pitch near the water. These open places offer you a splendid view across the Veerse mere and when you get up in the morning, the sailing school is in the immediate neighbourhood. And whichever pitch you choose, you always have your own electricity connection. Water tap points are either on or nearby your pitch and well-maintained toilet and wash facilities are always close by.
Construction work in RCN de Schotsman in 2020
There's going to be a brand-new multi-functional main building in RCN de Schotsman. Construction work is well underway and we are endeavouring to keep any inconvenience to a minimum.
We expect the building to be ready in the autumn.
Book your camping pitch here
Choose dates, number of guests and camping pitch to begin your booking
Prices for pitches incl. 2 persons, electricity and car. Children up to 3 years are free of charge. Use of WiFi (one device) is free.
"Our pitch had a view across the water."
A warm welcome
By the staff of RCN
Sander van Geene
Park manager RCN de Schotsman
"RCN de Schotsman is a unique family park. All aspects of Zeeland are brought together here: sun, sea, swimming, surfing, cycling and walking. The Schotsman is the ideal base from which to explore the rest of the region, but you don't have to go far. The most beautiful beach in the Netherlands is within walking distance."
Telephone our contact center: +31 85 0400 700
Send an email
We are currently unavailable Contact the contact centre. We are available Monday to Friday from 9am to 9pm and on weekends from 9am to 6pm on our phone number.
RCN de Schotsman
Schotsmanweg 1, 4493 CX Kamperland