9.2
View reviews from others
Camping in RCN Val de Cantobre
Nant | Aveyron
English-speaking team
Swimming pool with two paddling pools
Three double waterslides and wild water chutes
Country walks with a guide
Vellas, 12230 Nant | France
Your camping holiday
Photos, film and virtual tour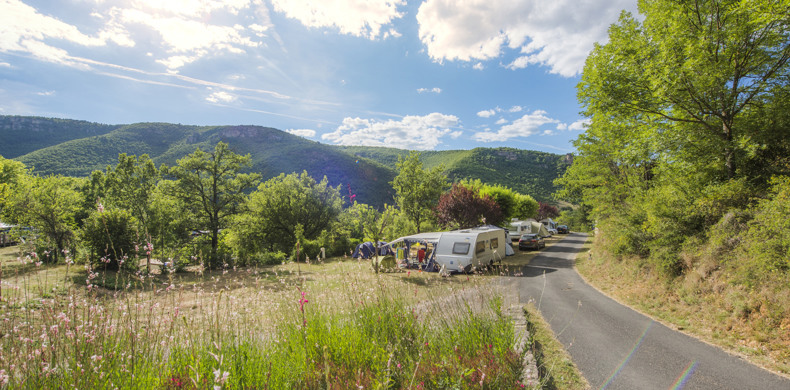 Camping in RCN Val de Cantobre
See photo album
Pre-holiday fun
See video
Lots of facilities
Carefree camping
Panoramic camping
Restaurant, bar and snack bar
Washing machines and dryers
Adapted toilet and wash facilities
Option to rent a refrigerator next to your pitch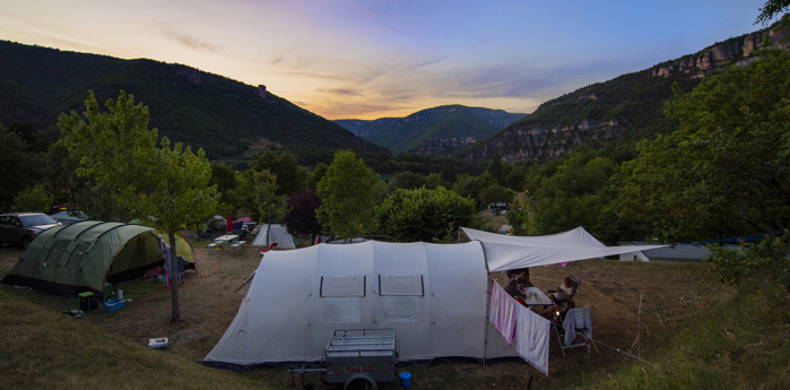 Choose your preferred pitch
Guided tour with Street View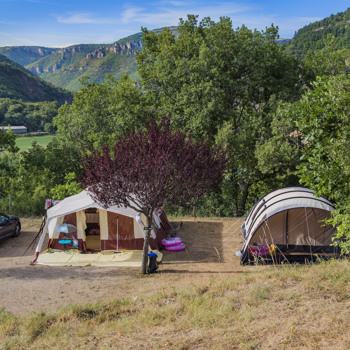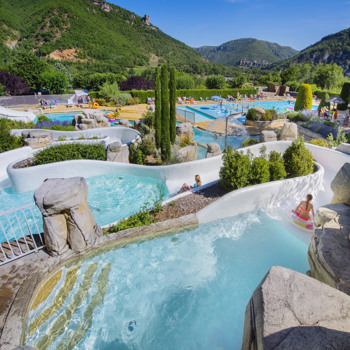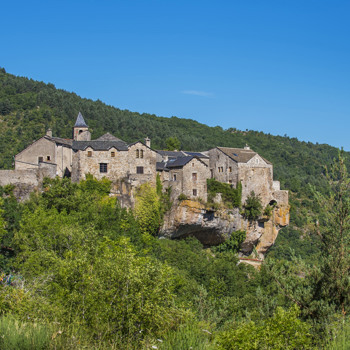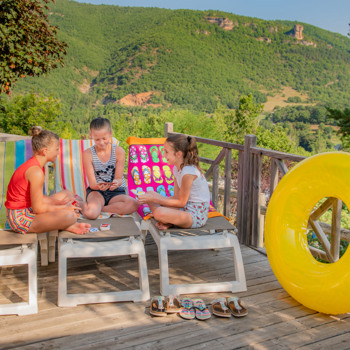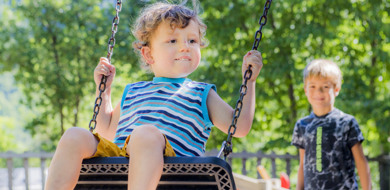 Kamperen op niveau
RCN Val de Cantobre
You don't have a camping experience like in the Val de Cantobre just anywhere. The park has been laid out next to a large hill which is a part of the atmospheric landscape so well-maintained camping fields full of flowers can be found at every level and there is a beautiful view of the other hills and mountains and the Medieval town of Cantobre from most of the pitches.
The extraordinary thing about the park layout is that almost all of the pitches are different. Campers can also always count on a spacious pitch with its own electricity connection and a water tap in the field and clean toilet and wash facilities are always close by. Opt for extra convenience and rent a refrigerator for next to your pitch. There are also adapted facilities for wheelchair users in the toilet buildings.
Book your camping pitch here
Check availability and prices and book directly online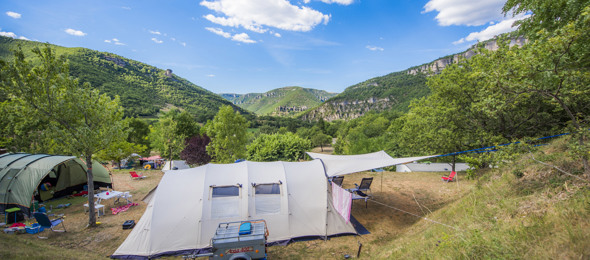 €19,-
1 day
Fri 4/24/2020 | Sat 4/25/2020
RCN Val de Cantobre | Camping pitch
Max. 6 persons
10 amp electricity supply
Water
Pets allowed
Nice views of surrounding countryside
Water tap
More info & prices
Prices for pitches incl. 2 persons, electricity and car. Children up to 3 years are free of charge. Tourist tax does not apply to guests under the age of 18. Use of WiFi (one device) is free.
'Children can have fun here all day.'
A warm welcome
By the staff of RCN
Jeroen Knip
Park manager RCN Val de Cantobre
'We've lived with our children in Val de Cantobre for more than six years. It's in an area whose beauty keeps surprising us. It's wonderful to be able to share these surroundings with our guests. We and our team want you to enjoy the camping site and the peace which the countryside here offers.'
Telephone our contact center: +31 85 0400 700
Send an email
We are currently unavailable Contact the contact centre. We are available Monday to Friday from 9am to 9pm and on weekends from 9am to 6pm on our phone number.
RCN Val de Cantobre
Vellas, 12230 Nant | France