8p. Water home de Zomertaling
RCN de Potten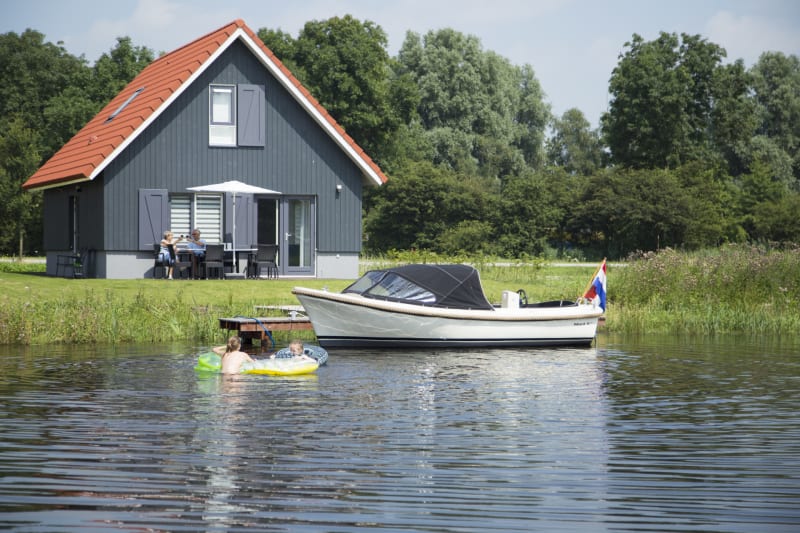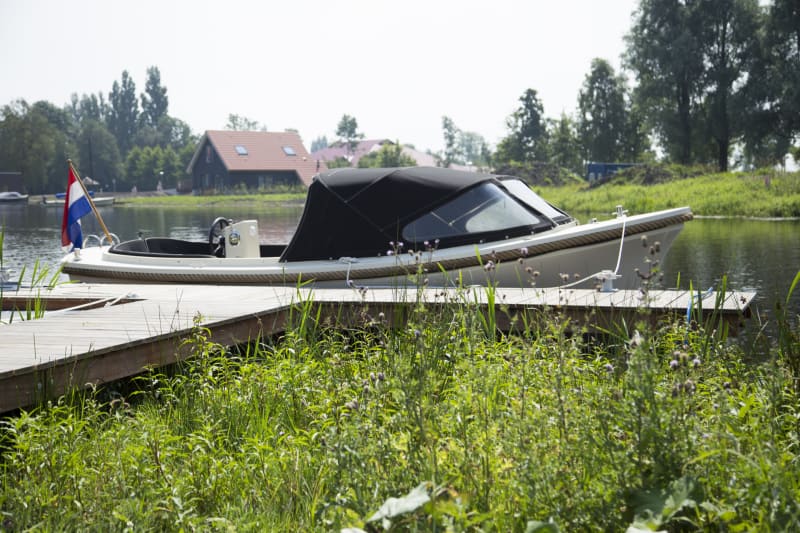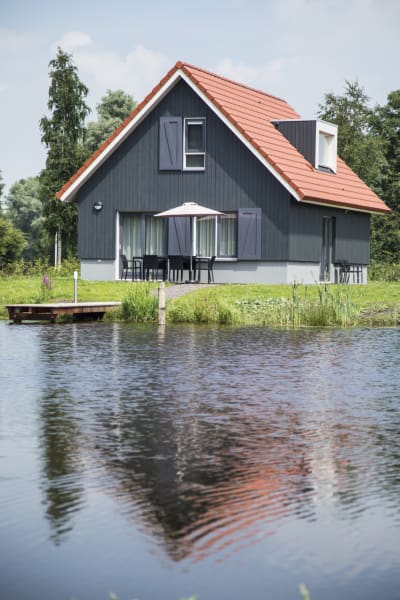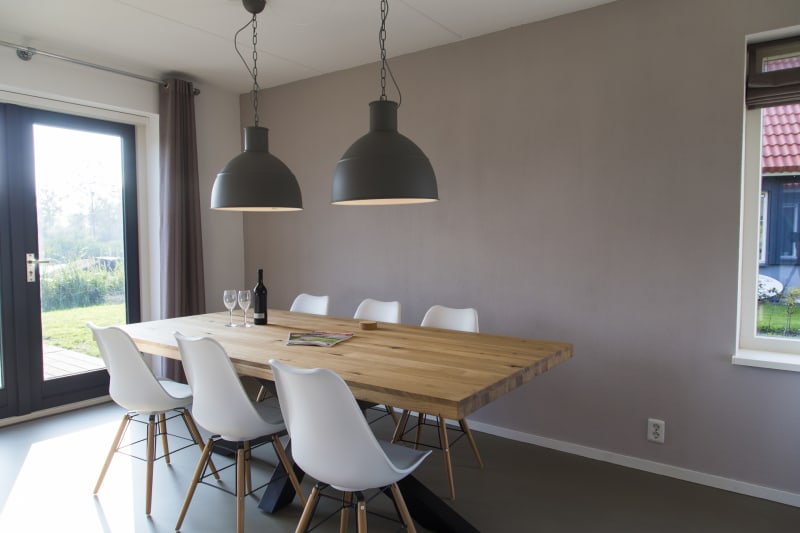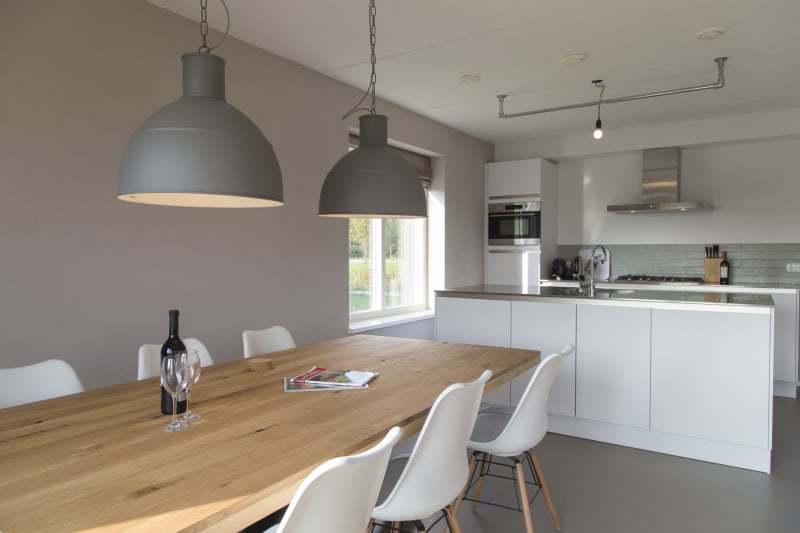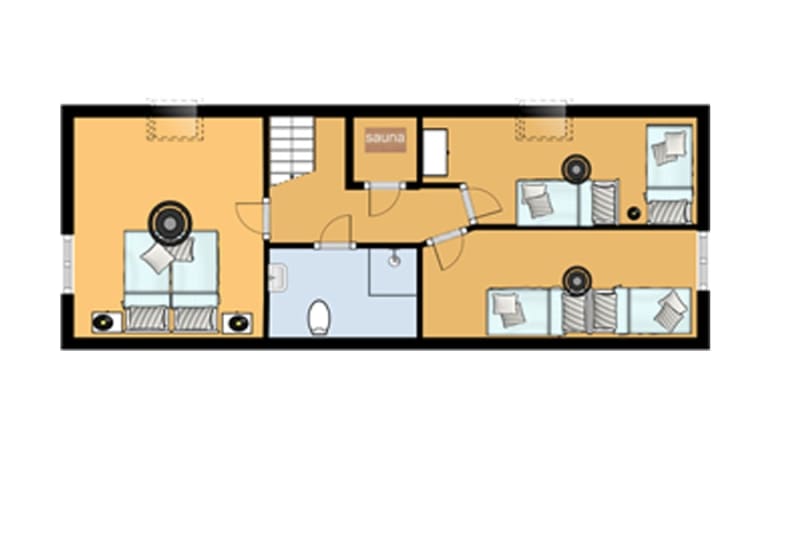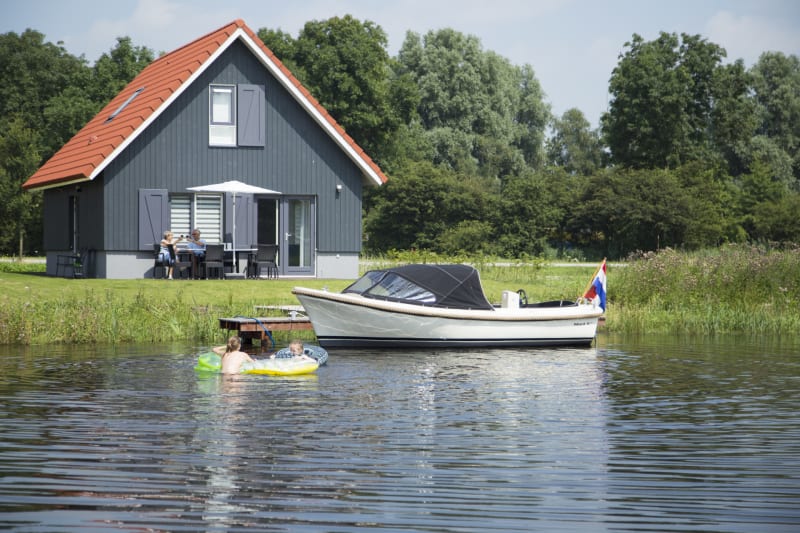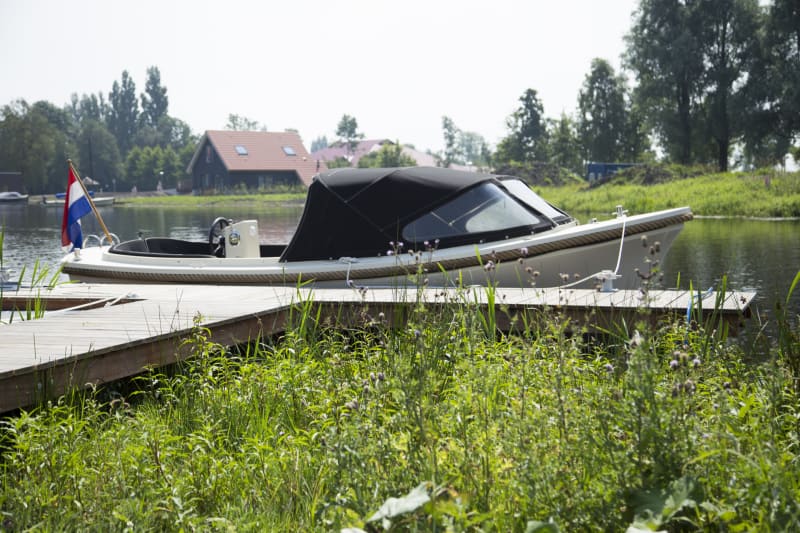 Description
8p. Water home de Zomertaling
4 bedrooms
Detached
Stunning view on the lake
These detached eight-person water homes have been built with robust materials and are surrounded by lots of space. Every home looks out onto the lake and has its own jetty made of sustainable timber. Enjoy the evening on the veranda after another day on the Fries water. The water homes are owned by private individuals and so the interiors are different in every house but they all have a spacious modern kitchen provided with every luxury and a comfortable eating area. Every living room has a splendid view through. There are lots of windows.
There is a comfortable bathroom with shower and there are four two-person bedrooms, one of which usually has a bunkbed. The other bedrooms have twin beds.

The water homes are next to a large water garden which is connected by a huge bridge to the Grote Potten from where you can sail into the Sneekmeer.
The prices for the water homes are exclusive € 17.50 administration costs and tourist tax.
A deposit of € 300* is payable per rented accommodation.
This deposit will be refunded a week after departure if there is no serious damage, everything is complete and in order and the accommodation is left clean and tidy.
The water homes each have an internet connection to which all devices can be connected at no extra cost.
*The deposit for accommodation in the Sneek Week is € 500.

For recreational use only.
Interior of the accommodation may differ from the pictures above
The interior of the accommodation may differ from the photos above.
Facilities
in this accommodation