All-round employee
RCN Domaine de la Noguière, Le Muy - Var
As a talented jack-of-all-trades, would you like to work at one of the most beautiful holiday parks in France? Then apply to become an all-round employee, a fabulous job full of variety! You will be performing various functions that let you show off all your talents. Not sure yourself which department to choose? Then we will find you the most suitable job role based on your age, knowledge and experience.
Who we are
RCN Domaine de la Noguière is located close to the French Rivièra. It is the most French of RCN's parks with many French guests who lend it the typical, cozy French atmosphere. The environment offers exactly the right mix of what makes Provence such a magnificent holiday destination. Authentic fishing villages, sunflower fields and cities like Cannes, Nice and Monaco in the neighbourhood. Or you can go on a boat trip to Saint-Tropez, the summer destination for famous jet-setters from all over the world.
Your role
With your two right hands, you can operate in various departments: grounds, swimming pool, cleaning, catering and kitchen. You will be responsible for our guests' ultimate holiday. Needless to say, you'll always be ready and willing to do whatever you can to make our guests feel at home.
What you will be doing
You are a true all-rounder, thrive on change and are not afraid to roll up your sleeves and get stuck in. Working at a holiday park calls for a hefty dose of flexibility. No two working days are the same. Sunny and hot? Time for ice creams, huge demand for the swimming pool and bike hire. Rainy and cold? Queues at reception, replenishing the shop's stock and time for technical rounds or cleaning the shower blocks. Working in various departments will significantly build up your experience and knowledge!
What we are looking for
A lot! But that's what makes it so challenging and instructive. Working in a holiday park demands flexibility and hard work. Needless to say, you understand that this job will entail working at weekends and on public holidays, all during the holiday season.
You:
are at least 18 years old
are a real go-getter.
are a presentable, enthusiastic and stress-resistant teamplayer
knowledge of French, Dutch and/or German is not essential but is a nice-to-have
preferably in possession of a certificate in first aid /emergency safety at work
can provide a recent Certificate of Good Conduct
are available for a minimum of 6 weeks in July and August
What we offer
Working in a holiday atmosphere for a growing organisation! A job full of variety at a fantastic location. We will give you a lot of autonomy and self-responsibility. As an employee with us you'll have lots of space for new ideas and excellent growth opportunities for self-development. You'll be in the countryside, meeting lots of pleasant visitors as part of a tight team of pleasant colleagues at one of France's most enjoyable holiday parks. Accommodation at the park is possible but not mandatory. If you stay in the park, you will be charged a small contribution. You will be working under a French contract. The French working conditions for campsites (Collective Labour Agreement known as HPA=Hôtellerie de Plein Air) will apply.
Apply
Closing date:
Sunday, March 1, 2020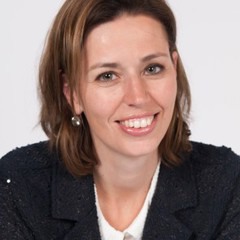 Do you have questions about this vacancy?
Amanda Wierdsma
Campsite manager RCN Domaine de la Noguière
a.wierdsma@rcn.fr
Tel. 0033 625 887 801
RCN Domaine de la Noguière
Camping in Le Muy | Cote d'Azur
1617 Route de Fréjus, DN7,
83490
Le Muy | France
From Domaine de la Noguière, you're on the beach of the Côte d'Azur in no time. And if you don't want to go too far away, there's more than enough swimming to do and games to play in the park itself.
More about RCN Domaine de la Noguière